Use your set of beakers to mix your ingredients in the right proportions and create magical artifacts!
A game made in 48 hours for the 1st Alakajam! Solo division. See the entry page with comments.
It came in 1st place in the Gameplay category and 3rd place in the Theme category.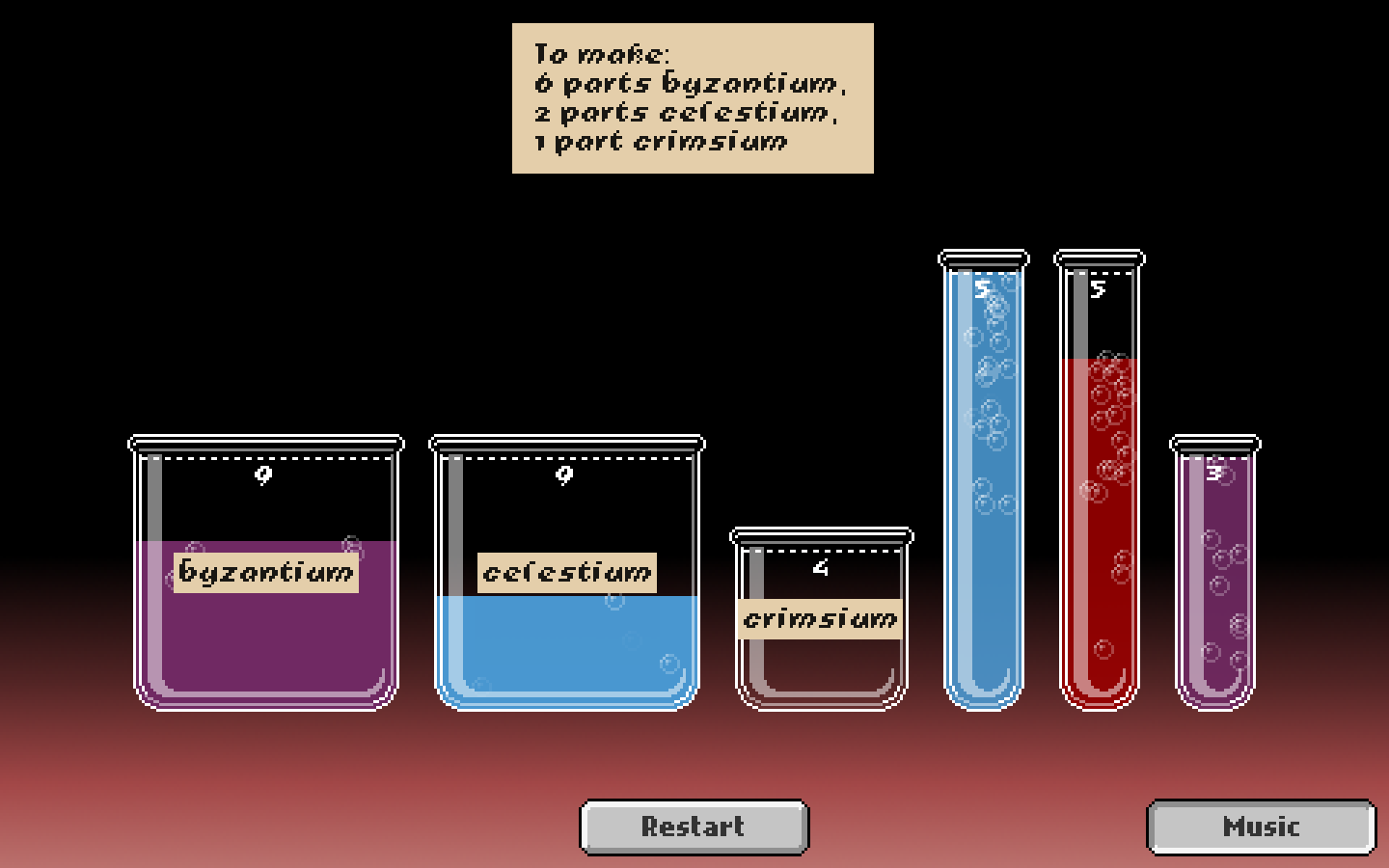 Rankings (out of 36 participants)
Gameplay:

1st

100%

Theme:

3rd

94.3%

Overall:

5th

88.6%

Graphics:

11th

71.4%

Audio:

13th

65.7%

Originality:

13th

65.7%